All students must call sign up and pay for classes before attending.

What a fabulous event!!!!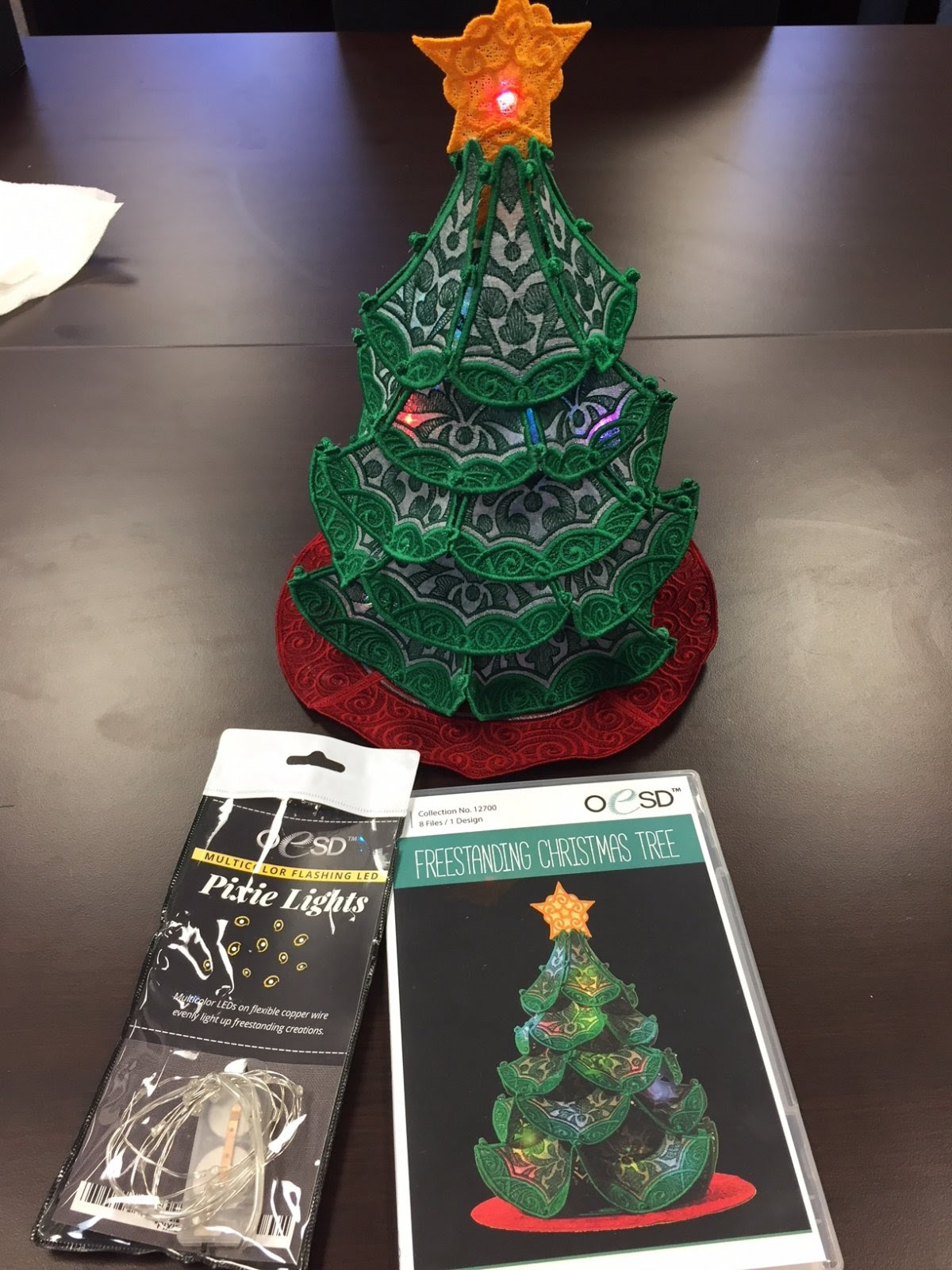 Cody just finished this Beautiful Freestanding Lace Christmas Tree
Inside are colored Pixie Lights. How Cute?!
---
November 18th
Free Standing Lace Christmas Tree and Santa
Free Class with Purchase of Free standing appliqué Design
10:15-2:15



Come join Cody in stitching out these cute designs. Bring your embroidery machine (with basic supplies), OESD Aqua Mesh stabilizer, green threads and Organza all of which can be found here at Sew This. Call and let us know if you are coming please...
---
November 30th
Northern Lights Quilt
10:15-2:25
Free with purchase of Pattern and Hex n More ruler by Jaybird Quilts

Make sure you bring your sewing machine (basic sewing supplies) , medium sized cutting mat along with your rotary cutter and Hex n More ruler by jaybird quilts. Please make sure to have your 4 1/2'' fabric strips cut before class to save time. See everyone there, Call and let us know you are coming.
---
Keep and eye on what might be on sale for Black Friday and Small Business Saturday!!! We will let ya'll know when we know.
---


Sew This will be closing at 2pm on Wednesday November 22nd and Closed Thanksgiving day. We will be open Friday after Thanksgiving.

---
Block of the Month Quilt Coming Soon
Floral Menagerie

Block of the Month coming soon
Kits will be available for purchase!


---
---
Happy Sewing!
Your Sew This! Staff
---
Download the BERNINA accessory app today


click for more details
---

We also have 12 months financing available all year long, so pay for your BERNINA with time.